A Boutique Hotel Experience in the Heart of Brighton
Red Brighton Blue is a boutique guest house, set in a characterful, grade 2 listed Georgian townhouse, just off the sea front in Brighton.  Recently refurbished, it now combines modern facilities and services, with historical charm in a traditional and thriving British seaside setting. 
11 deluxe bedrooms, all with modern ensuite shower rooms, include Kings, Doubles and Singles, some with oblique sea views and some with views of our pretty courtyard garden.  We offer a friendly, personal service that is as professional as any hotel, but with the added benefit of owner managers on site, who together with our small team, will do whatever we can to make your stay with us the very best possible.
We're located just off the sea front, 2 minutes walk from bars & restaurants and less than 10 minutes walk to the Pier, Royal Pavilion and city centre.
All our guest rooms are deluxe, meaning they offer the latest entertainment technology including smart TVs with catchup, free access to our extensive DVD movie library and good wifi in all rooms.  All rooms also have a Nespresso coffee machine, premium hot drinks tray, minifridge and complimentary biscuits, plus a laptop safe, USB charger, wireless mobile phone charging pad, fan, hairdryer and DAB radio alarm.
All rooms have luxury Ensuite shower rooms, including a rainfall shower, mood lighting, illuminated make-up mirror, and complimentary REN toiletries.
Our historic townhouse is set over 5 floors (sorry, we do not have a lift), with well proportioned rooms, large windows and many original features.  Our light, elegant Dining Room offers breakfast each morning, including a continental buffet, plus choice of freshly cooked full English breakfast.
Our pretty courtyard garden offers guests a quiet place to sit out and relax, admist lush green planting and playful water features and is even gently illuminated each evening.
Location
Our address is 7 Charlotte Street, Brighton, BN2 1AG.  We're located in the heart of Brighton, on a quiet side street just off the sea front, in the bohemian Kemptown village area of the city centre.  Guests can get sea views and a peaceful night's sleep whilst are just 2 minutes walk away from the beach, bars, restaurants & nightlight and less than 10 minutes walk to the Pier, Royal Pavilion and city centre.
History
Red Brighton Blue is located in a grade 2 listed building, built at the height of the Georgian era, around 1830 and has many original features, such as high ceilings, large windows, fireplaces, skirtings and coving. Originally a private family residence, it has been a guest house for at least the last 60 years, with names such as Chester Court, Brighton Pavilions and now, following a complete renovation in 2016, Red Brighton Blue. The history of Brighton is that of an ancient fishing village called Brighthelmston, which emerged as a health resort in the 18th century, seaside home of the Royals in the 19th century and grew into one of the largest towns in England by the 20th century, achieving city status in 2000 as part of the Millennium celebrations.
More Brighton History
ON BRIGHTON. Published in The Brighton Herald, August 15, 1818
HAIL, favour'd spot, divine retreat! Sweet refuge from Sol's scorching heat! Here harmless pleasure holds her sway, Each face we meet as bright as day, No gloom, all joyous as the morn, When Sol's first rays the sky adorn. Thrice happy spot, long may'st thou give, To be a town superb and great, With beauty rare they sense unite, But in each look true sweetness dwells, And throws around its magic spells, Blest place at once in thee we view, All fancy's pencil ever drew - Extracts from a poem by Mrs R Beverley, 19th Century Comedian
Parking - We Can Help
Please don't worry about parking in Brighton, we will do everything we can to help. Like the majority of hotels in Brighton, we don't have our own car park. We do sell parking vouchers however, enabling hotel guests to park in the residents bays on the streets around the hotel, which cost £12 per 24 hours. When you arrive, unless you find a space in our street, please stop right outside the hotel to unload and check in, and we'll then personally help you find a space as close as possible, so you should be no more than 2, 3 or 4 minutes walk away.
Surprise Gifts Upon Arrival
Surprise your other half upon arrival in your room with something really special - flowers, chocolates, cup cakes, etc.  Please contact us for prices and options, or if there's anything else that's special to you, please just ask.
Flowers from £35
Prosecco from £30
Champagne from £50
Chocolates from £25
Cup cakes from £25
Recommendations on Where to Eat and Drink, What to Do and See
We love Brighton and are delighted to share with you our local knowledge, experience and ideas
for where to eat and drink and what to do and see whilst you're here.
Restaurants & Cafes
Brighton has hundreds of great restaurants and cafes.  From fine dining to casual bites, great seafood, excellent vegetarian restaurants, brilliant steak, Italian, Thai, Turkish, French, American... There really is something for everyone, so whatever your favourite food or dining style, just let us know and we'll point you in the right direction.
Sightseeing & Activities
So many things to see & do whilst you're in Brighton.  Visit the Royal Pavilion, pier, i360 and the Lanes, and don't forget the bohemian North Lanes.  Get to know our city with a bike tour, history walk, boat ride or even delve underground with a sewer tour!  Lots of fun for everyone all year round.
Pubs, Bars, Nightlife, Music, Shows
Brighton has a lively entertainment scene, with hundreds of bars and pubs from traditional to trendy, vibrant nightlife and a thriving live music and concert scene.  You can find live music pretty much every night of the week or take in a show at one of our many theatres.
You are welcome with us.  To our guests, staff, suppliers and neighbours, we say you are welcome with us.  No matter who you are, what you look like, who you love, how much money you have, what your religious beliefs are, how old or young you are lucky enough to be or where you are from, Red Brighton Blue is for you.
Like many, we at Red Brighton Blue are concerned about the divisive, hateful speech and actions we hear and see across our country and the world.  Whilst these feelings are not new for many, we recognise that this is a crucial time to take a stand for what we believe is right.  It is important that we do not become complacent in our mission to offer clean, well run, high quality accommodation in Brighton which is truly welcoming to all, and which celebrates the diversity of our communities.
Red Brighton Blue is committed to continuing efforts to maintain and further improve how we look after all our guests.  If you have any suggestions for how we can make our welcome better, then please send us an email with your thoughts.  Thank you.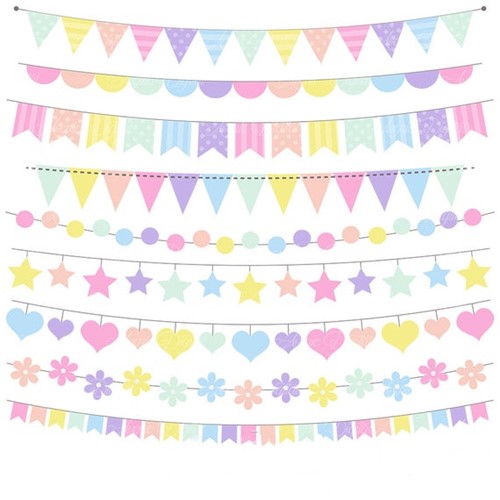 Our Environmental & Social Working Commitment
We're committed to providing excellent accommodation and services to guests, whilst minimising our impact on the environment and also behaving as a socially responsible neighbour and employer.  Here are some of the ways we do that.
We sort & recycle all waste from the hotel & guest bedrooms.  We have energy efficient lighting throughout the hotel and water saving technology in our bathrooms.
Being on the sunny south coast, we have invested in solar power technology and generate as much of our own energy as possible and contribute any excess back to the national grid.
We treat our staff fairly, trying our best to create a great place to work and a good team spirit.  We pay the Brighton Living Wage which helps ensure staff are fairly rewarded for the work they do.